Improving the performance of our already outstanding ISO turning insert program
Through coolant ISO Positive and ISO Negative turning tool holders including the new 3D Printed Hybrid line.
Through Coolant Indexable Turning Tools from ARNO
For Traditional and Swiss Lathe Tooling Applications
ARNO has developed some of the industry's best through coolant turning tools, some of which feature the latest in Additive Manufacturing technology.
Swiss Lathe Tooling and Traditional CNC Platforms
We take ISO Turning operations seriously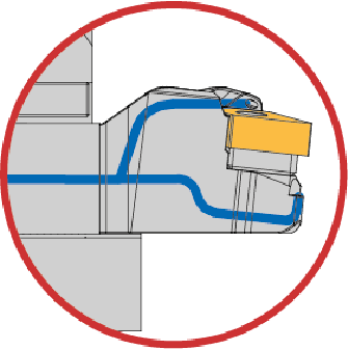 3D Hybrid Technology
3D printing creates smooth internal coolant channels without the restrictions and bottlenecks that cross drilling creates.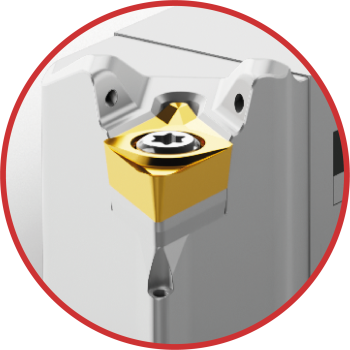 Unrestricted Coolant
The 3D Hybrid system provides 3 robust coolant jets targeting the shear zone and the flank of the turning insert. Unobstructed coolant supply, no hoses, no clamps, no restrictions.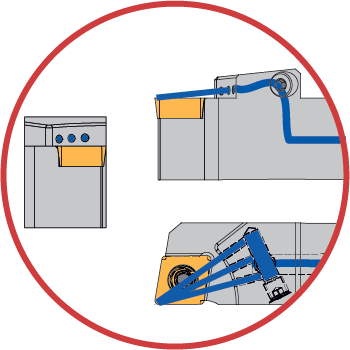 IK1 Traditional
IK1 turning tool holders offer traditional internal coolant feeds with 3 precise jets targeting the insert's shear zone.