ISO Positive Turning Inserts
For an industry standard… it's pretty outstanding. ARNO's ISO turning insert program is an extraordinary part of our overall suite of solutions for traditional and Swiss late tooling applications. Our utility "as-pressed" collection is perfect for cost effective machining in nearly every common material. Step up to the precision program for Swiss machining where tolerances are more critical.
ARNO ISO Turning Inserts in Action
This video showcases ARNO ISO Turning inserts in both Precision and Utility formats...
The ARNO Turning Insert Selection
Positve turning inserts for Swiss lathe and traditional applications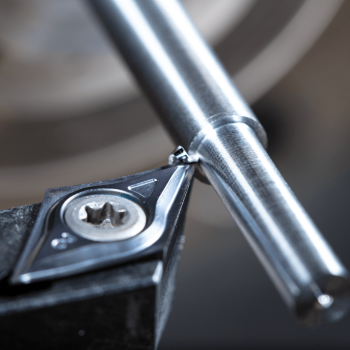 Stay In Control No Matter The Application:
Chip control is the name of the game for automated turned part production. ARNO has highly effective chip control options for roughing to finishing operations in nearly any material
Your Choice of the Perfect Edge Prep:
Nearly all of our precision inserts offer the choice between a dead sharp edge, and a honed edge. This option can make all the difference in small precision component production. Whether you're machining medical grade plastic or using an LFV / HFT cycle, you'll love our dead sharp options!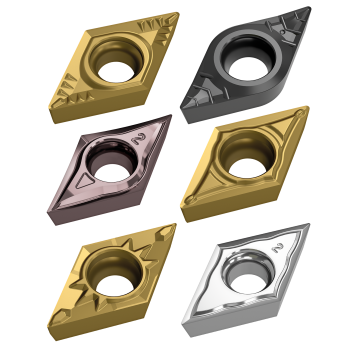 A Geometry For Any Challenge:
Choose an "as-pressed" utility insert for cost effective day to day machining, or choose a precision insert when tolerances are more critical or part deflection has to be avoided. Either way, we offer high performing selection in both styles