Experience ARNO's Versatile Grooving System
The NC Grooving System is a versatile system capable of face grooving, OD grooving, ID grooving, and groove and copy turning applications. The system is adaptable to your CNC lathe via square shank back ends or industry-standard adaptors. The NC grooving insert selection is just as versatile, offering precision peripheral ground geometries, robust as-pressed geometries, and ARNO's venerable ALU up sharp geometry for your non-ferrous applications.
NC Grooving System Overview
Our Business Development Manager, Keith Stroup, does a deep dive into the features and benefits of the entire NC System for you.
Face Grooving, the ARNO USA Way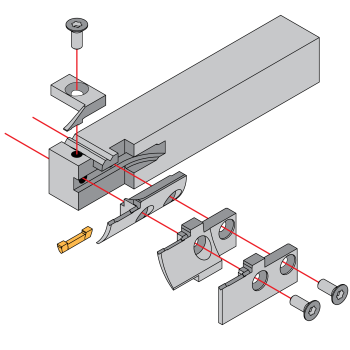 Flexible Modular System
Your NC grooving system, consisting of three essential components—adaptor, support blade, and clamp—will be configured to suit multiple applications.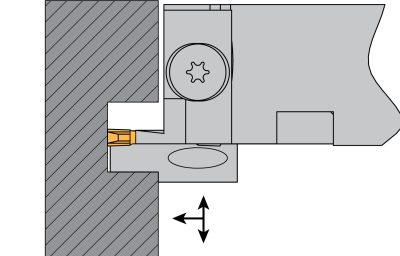 World-Class Face Grooving
The ARNO NC system is best known for its face grooving (axial grooving) capabilities. Modular blades and holders make it easy to transition between diameters, ranging from as small as 0.591" to larger than 20".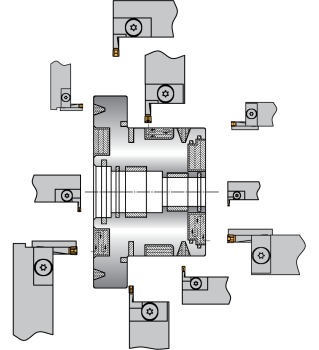 Multi-Function Platform
Execute over 120 operations, including grooving, groove & copy turning, profiling, face grooving, internal radial grooving, and internal face grooving, with the ARNO NC Grooving system.