The SA Advantage
ARNO has taken ordinary parting tools to an extraordinary level. By incorporating the patented ARNO Cooling System that provides maximum coolant to the cut zone, we've engineered world-class productivity into our SA Parting and Grooving system. Strong, double-ended inserts are securely clamped to provide more process stability. There are also many options to connect the system to your CNC turning center. From convenient square shank back ends to industry standard and machine-specific adaptors, our SA system will become the only parting and grooving system you'll need in your shop.
SA Parting and Grooving System Overview
The President of ARNO USA, Martin Gardner, provides an in depth overview of the entire system for you.
Parting and Grooving, the ARNO USA Way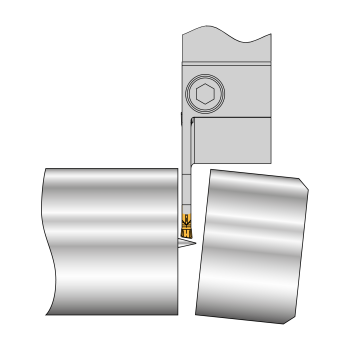 Parting and Grooving Perfection
With diameter capacities up to 4.0" and widths from .059" to .394", the SA Parting and Grooving System will be the only parting system you'll need. Right, left, and neutral approaches give you options for pip controls, making this range of inserts necessary for completing the program.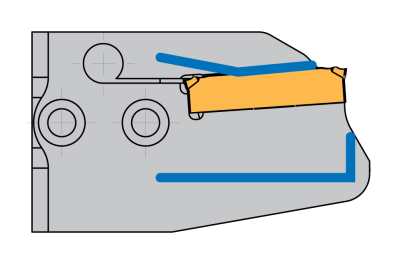 Patented ACS2 Coolant Delivery
In the tooling industry, you can't get more coolant to the cut zone than with the patented ARNO ACS2 coolant delivery system. ACS2 delivers through-the-tool coolant under both the clamp and the flank of the insert.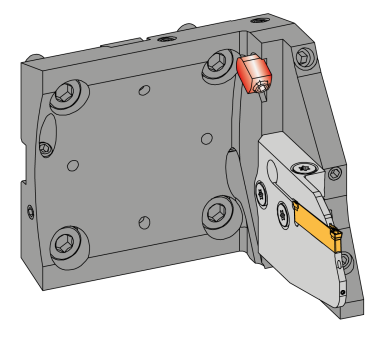 Multiple Adaptations to Your Machine
Machine-specific, industry-standard back ends adapt your modular MSA parting blade right to your machine's turret. Couple the rigidity of these adaptors with our patented ACS2 coolant delivery system to achieve unbeatable performance and process stability on your parting station.